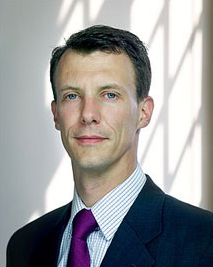 It is a pleasure for me to welcome scholars in the field of culinary arts and sciences to Copenhagen and the 10th International Conference on Culinary Arts & Science.
Looking at the farm to fork chain Denmark has proud traditions as a country rich in expertise and resources in terms of food, fisheries and agriculture. The Danish food industry contributes with approximately 20 % of the total Danish industries' employment, turnover and exports. Additionally, Denmark has developed a strong brand in the consumer end of the chain, both the public and the private gastronomy sector.
Denmark has been one of the leading forces in developing the regional cuisine and the number of Michelin-starred restaurants is remarkable. Denmark has a leading position in developing the quality of the public gastronomy served in the many sectors of welfare foodservice. And when it comes to research and education Danish universities are among the best at undergraduate, graduate and post-graduate level. In terms of food safety and control Denmark has a long tradition for paving the way for safe and high quality foods. Denmark also leads the way in the field of sustainable food which is one important part of the sustainable development goals – organic food and farming being prominent examples.
I am pleased that practitioner level and the academic level have joined forces for this conference, and I am confident that the National Culinary Team of Denmark in cooperation with Aalborg University's food research will be the ideal match when it comes to hosting hundreds of the leading researchers, teachers and doctoral students from across the globe. The alliance between practice and research is an excellent example of how to apply the concept of the knowledge triangle in the important field of food and eating.
I wish all participants a pleasant and successful stay in Denmark, good luck with the excursions around the Copenhagen foodscapes, and a fruitful scientific conference.
Bon appétit!
HRH Prince Joachim
protector of the National Culinary Team of Denmark