Using "he local community and it's resources as a setting for promoting healthier eating for citizens and communities has increased in popularity in recent decades as "high politics" and regulatory approaches to behavioural change have proven difficult in terms of policy adoption and implementation. Multi-Level Multi Component programs are one way of using the power of the "local community" to promote healthier eating and physical activity across the setting of communities.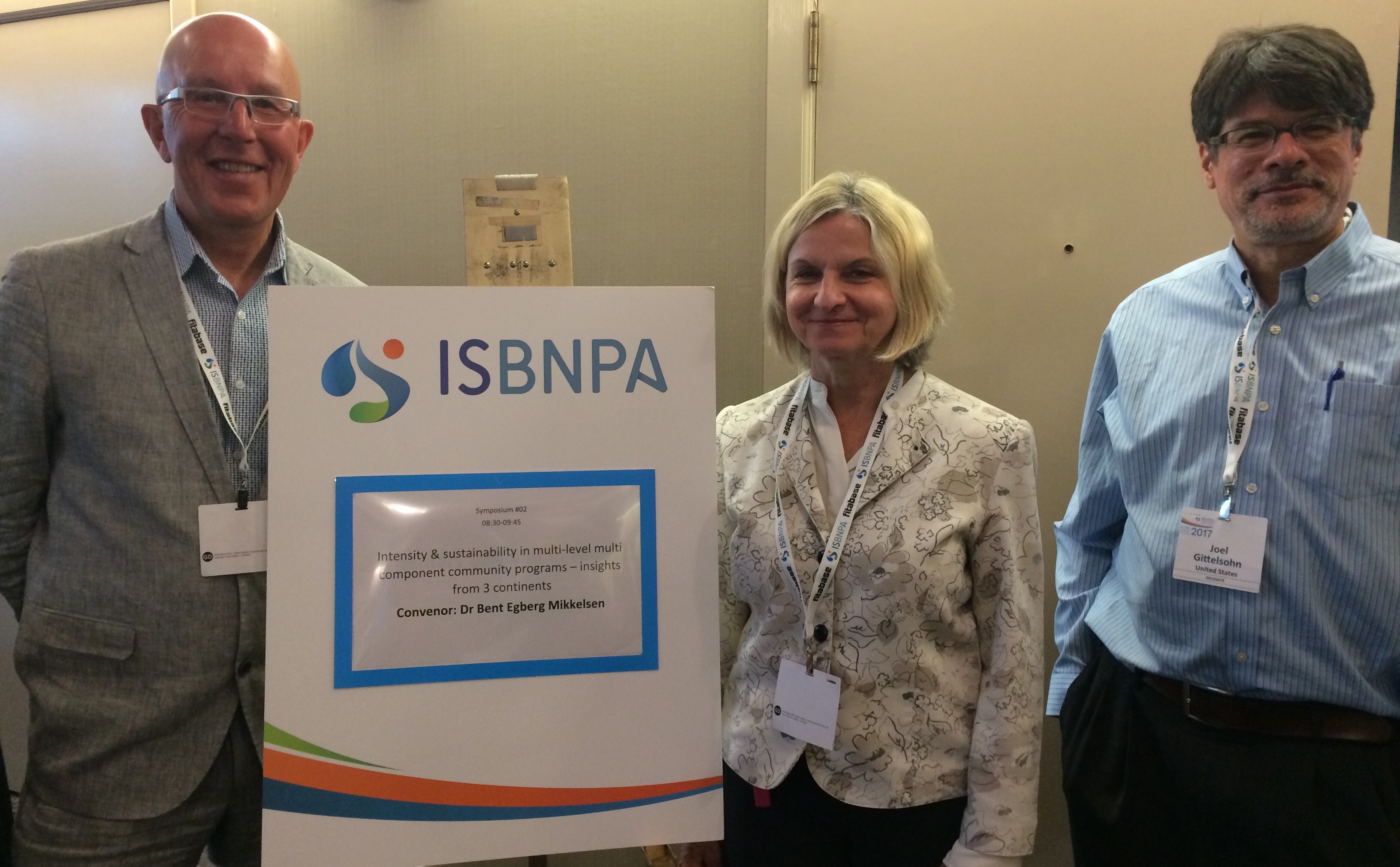 ML-MC programs suggest that doing more things at the same time, but in synchronized manner, can add intensity, dose, and create synergy across the settings of the local community. However, for such programs to become sustainable in the long term, community engagement, stakeholder participation, and use of marketing strategies are key for such community driven approaches are to succeed. Here the program design and planning phase is crucial. You can read more about ML-MC principles and the three program in the paper Multi-Level, Multi-Component Approaches to Community Based Interventions for Healthy Living—A Three Case Comparison authored by Bent Egberg Mikkelsen, Rachel Novotny & Joel Gittelsohn publsihed in International Journal of Environmental Research and Public Health, 2016.
The ISBNPA17 symposium Intensity & Sustainability in Multi-Level Multi Component community programs – insights from 3 continents brought together researchers from, and insights from, three ML-MC programs from three continents: the SoL–Health & Local Community Program, the Children's Healthy Living (CHL) and the B'More Healthy Communities for Kids (BHCK). The symposium aimed at creating new insight into the crucial factors of planning, program development and implementation that affect program intensity, and sustainability.
Slides from the symposium can be downloaded below